The latest issue of COST Newsletter (March 2015) published an article about cooperation between SEENET-MTP Network and COST in the framework of the Project "Towards the integration of the physics community in CEI countries into the ERA" (SEE-CEI-ERA). As one of activities of the project the workshop "Promotion of physics in the CEI countries and Integrating […]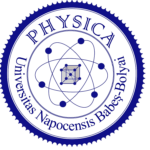 We are pleased to announce that Department of Theoretical and Computational Physics, Faculty of Physics, University of Babes-Bolyai (Cluj- Napoca, Romania) became the full member of SEENET-MTP Network. This is 21st institution which became a member of the Network. The application of Department of Theoretical and Computational Physics was unanimously accepted at the meeting of […]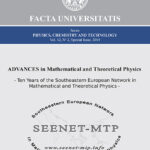 We have a great pleasure to announce that a collection of invited papers entitled "ADVANCES in Mathematical and Theoretical Physics" has been published as the topical issue of the Facta Universitatis: Series Physics, Chemistry and Technology. Publication of this issue is motivated by "The 6th Balkan Workshop BW2013″ and as a contribution to the anniversary […]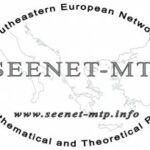 Prof. Dr. Calin Lazaroiu from IFIN-HH (Bucharest, Romania) and Center for Geometry and Physics, Institute for Basic Science (Pohang, Republic of Korea), Prof. Dr. Dimitar Mladenov and Aleksandar Stefanov from Faculty of Physics, University St. Kliment Ohridski (Sofia, Bulgaria) will be visiting University of Niš in frame of the ICTP – SEENET-MTP research-training program "Strings […]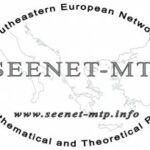 Prof. Dr. Miroljub Dugic from the Faculty of Science and Mathematics, University of Kragujevac (Serbia) is visiting Niš on December 29-30, 2014. Prof. Dugic will give a talk: Fundamental Physics: one point of view on Tuesday, December 30, 2014 at 12:00h. The talk will be held at the Faculty of Science and Mathematics, room 301. The visit will […]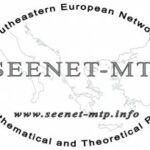 Prof. Dr. Branko Dragovic from the Institute of Physics (Belgrade, Serbia) visited Niš on December 25-26, 2014. Prof. Dragović will gave two talks: "Summation of p-Adic Series" and "Modified Gravity in Cosmology" on Friday, December 26th at the Faculty of Science and Mathematics.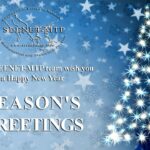 The SEENET-MTP team wish you a Happy New Year – Season's Greetings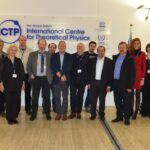 The third EPS–ICTP–UNESCO–SEENET-MTP Workshop, as a part of Project "Towards the integration of the physics community in CEI countries into the ERA" on Physics Education was held in Trieste on December 11-12, 2014. The Workshop brough together leading experts from around the CEI region to discuss joint porjects in the HORIZON2020 Framework, issues related to new […]
Prof. Alexandru Marcu presented the new SEENET-MTP node, Faculty of Physics, Babes-Bolyai University, Cluj-Napoca (Romania), at the SEENET-MTP RC & EC meeting held during Physics Conference TIM14 in Timisoara (Romania), November 22, 2014.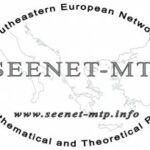 More information: Rationale Preliminary Program Preliminary List of Participants We are pleased to announce the third EPS–ICTP–UNESCO–SEENET-MTP Workshop in the framework of the project "Towards the integration of the physics community in CEI countries into the ERA". The workshop will be held at ICTP (Trieste, Italy). The Workshop on Physics Education seeks to bring together a […]